Exhibition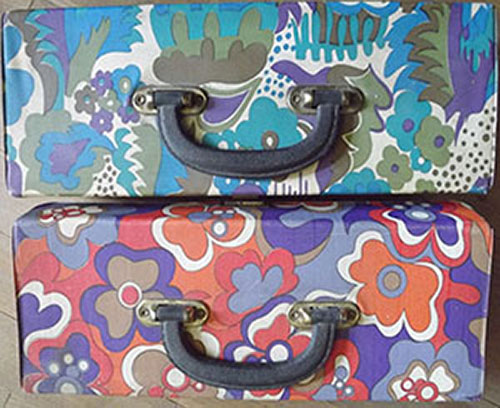 "DAS WIRKLICHE BRAUN" Thursday, August 3, 2023, 6 p.m.
Michael Pleißner & Kristin Tomkowitz
permanentcollage + white acrylic paint
January till September 2020


Concert for Voice and Objects
Michael Barthel & The Oval Language

MZIN @ MdBK 
Katharinenstraße 10
04109 Leipzig

https://mzin.de/dates/

Oval Observations
Leipzig, Fockestraße 77,
1st of February 2023

For more click here.


Exhibition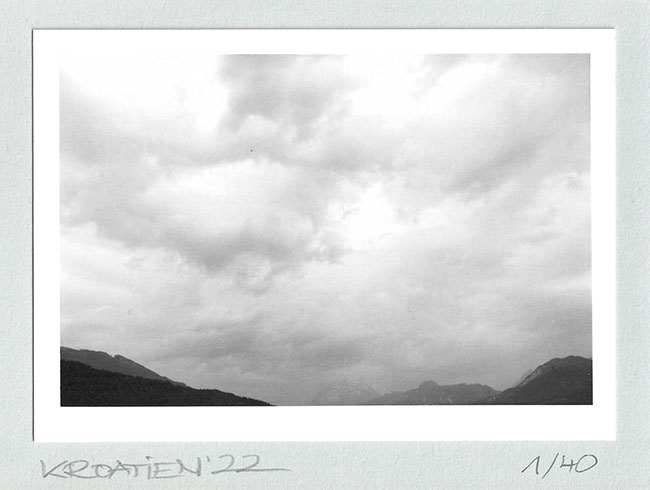 NEUJAHRSKARTENAUSSTELLUNG 2023 (NEW YEAR'S CARD EXHIBITION 2023)

Works by the following artists are shown:
Sven Abraham, Henriette Aichinger, Regina Susanne Borchert, Thomas Escher, Christian Ewald, Marc Dettmann, Sinje Faby, Anja Goslar, Ute Hellriegel, Klaus-Peter John, Caroline Kober, Peter Amat Kreft, Alice Münch, Akos Novaky, Matylda Amat Obryk, Nadine Respondek, Uta Schlenzig, Claudia Siegel, Magdaléna Staňková, Susanne Werdin, Miriam Wilke.


From January 28th 2023 to February 17th 2023, on friday from 2 to 5 p.m.

Tageslichtatelier und Ausstellungsraum
Zweinaundorfer Straße 62
04318 Leipzig
Deutschland
tel: 0341 4014049
mobil: 0177 7498336
Exhibition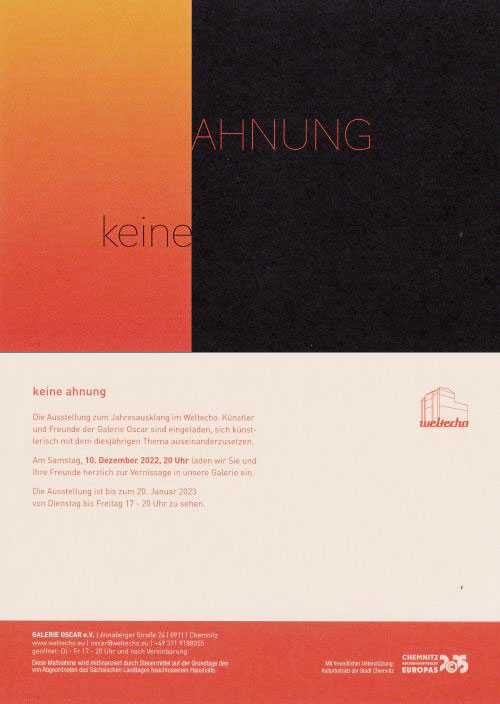 From December 10th 2022 to January 20th 2023

New exhibition photo series in Weltecho Galerie Oskar
"da stecks`de nicht drinne im Gelumpe"
Vinyl Release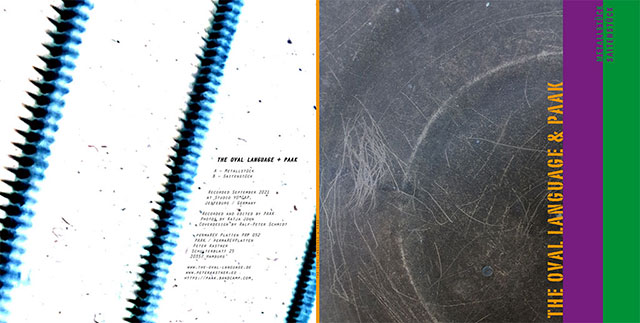 THE OVAL LANGUAGE & PAAK "Metallstück Saitenstück"

After some live concerts together, now a joint session on vinyl.

20 € + postage

New Release 2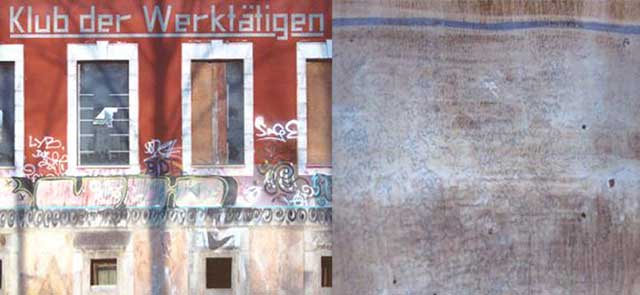 CD – THE OVAL LANGUAGE – "a house"
Chemnitz, Hauboldtstraße 6

6 noise concerts on 6 floors of the house with found objects and materials.
Katja John and Klaus-Peter John Live at the 2022-07-25.

8 € + postage

This CD is also available as a limited edition of 11 copies with 12 photographs.
New Release 1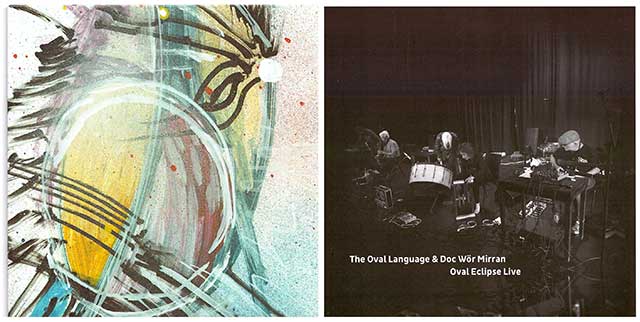 THE OVAL LANGUAGE & DOC WÖR MIRRAN - OVAL ECLIPSE LIVE
(CD-R by attenuation circuit 2022).
You can hear and buy the Album at Bandcamp.

A review of the album at attenuation circuit

Mail art Project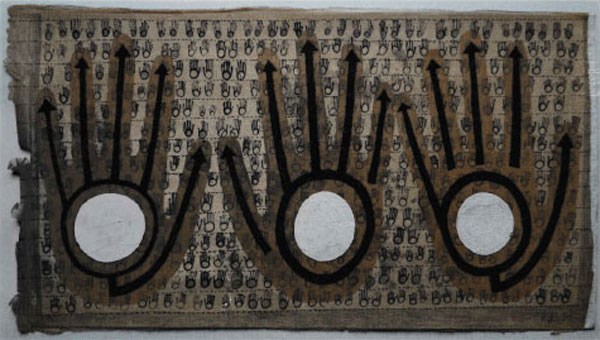 LETTERS TO HANS - an international mail art project in memory of Hans Hess (1951-2019) with contributions from over 190 artists, October 16, 2021 - January 30, 2022.
KunstKeller Annaberg-Buchholz, Wilischstr.11, Telefon: 03733 / 42001
Exhibition
Performance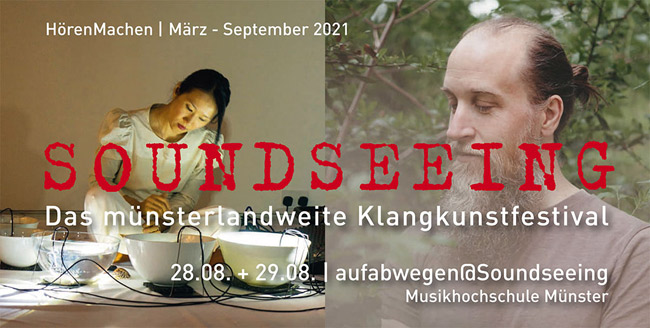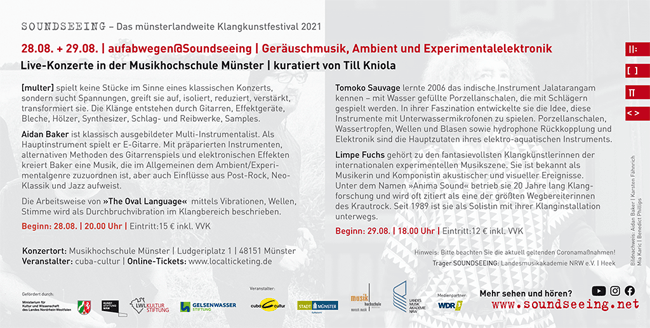 https://www.aufabwegen.de/events/?p=1381
https://www.facebook.com/events/2169393176546165
https://www.facebook.com/events/862508361102239
https://www.soundseeing.net
New Realese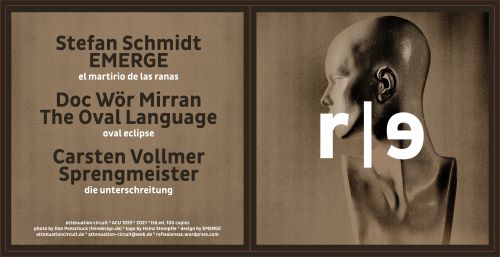 re:flexions / sound-art festival 2021 / Kulturhaus Abraxas, Augsburg.
Listen here.
Performance
LIVING VOICES II

-Noise status survey- over 6 levels in a residential building in Chemnitz on July 23rd, 2021.

A limited artist edition will also be published.
Performance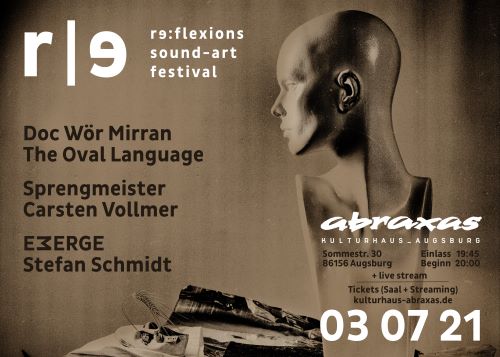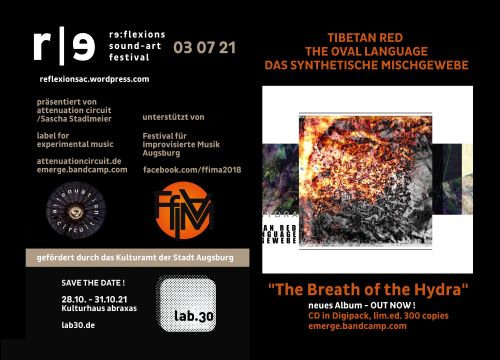 re:flexions / sound-art festival 2021
03.07.21 Kulturhaus Abraxas, Augsburg + live stream
Doc Wör Mirran, The Oval Language, Sprengmeister, Carsten Vollmer, Stefan Schmidt und EMERGE

https://www.facebook.com/events/142619527725023
https://reflexionsac.wordpress.com
http://www.loop.cl/content/view/1832/27/
Radioshow
PBK's MUTATION THEORY Radio will be playing "The Breath Of The Hydra", a collaboration between Tibetan Red, Das Synthetische Mischgewebe and The Oval Language (see CD release below) on June 5th 2021 at 7pm pacific time on kowsfm.com. For the European audience the program will be airing on Sunday afternoons and will also archived as a podcast.
The show is primarily focused on electronic genres but sometimes extends into other areas of musical expression to discover correlations through extraordinary sounds from classic electroacoustic & musique concrete to krautrock, space music, cassette underground, free improv, noise, psychedelic, folk and more! The program is only one hour in length but a brief background on each piece that is played will be given.
More info here and the podcast.
CD Release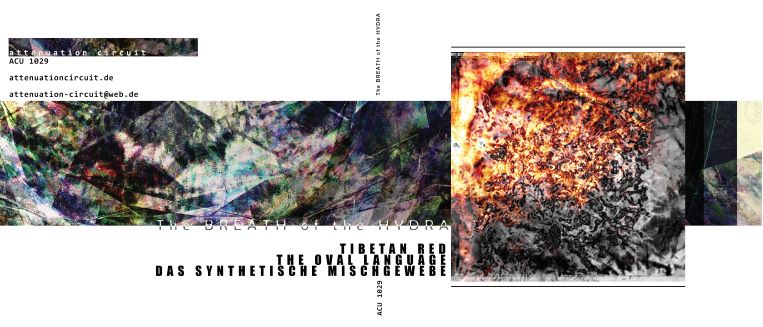 A collaboration between Tibetan Red, Das Synthetische Mischgewebe and The Oval Language: The Breath Of The Hydra.
To listen in click here and for more info see here.
A link to an interview about the record on a czech website (in czech).
Vinyl Release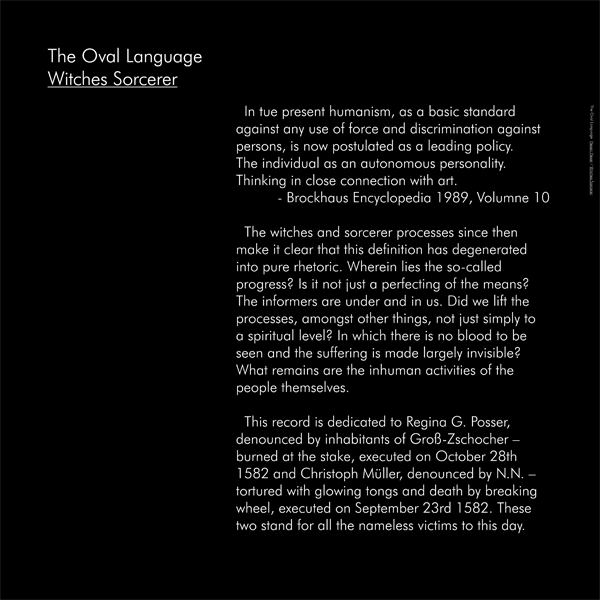 CD Release
2 pieces from 2019 and 2020.

1: 18:47 min, with Katja John and Klaus-Peter John.

2: 21:01 min, with
Klaus-Peter John
Exhibition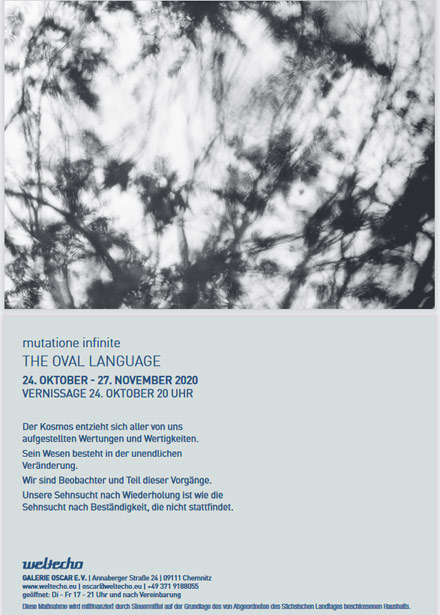 UPDATE October 29th 2020: For the time being the exhibition "mutatione infinite" in Weltecho GALERIE OSCAR E.V. is closed!
Tapes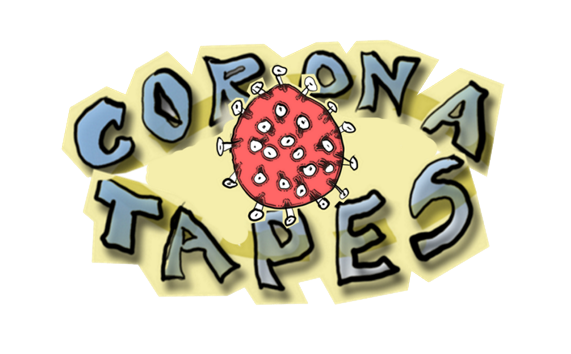 For a few month now Peter Kastner PAAK is publishing old and new recordings at bandcamp. The latest project are the Corona Tapes, so far with recordings by Al Margolis, sonic toy lab and The Oval Language: listen here.
(Logo by Jan van Wissen)
Mail Art Projekt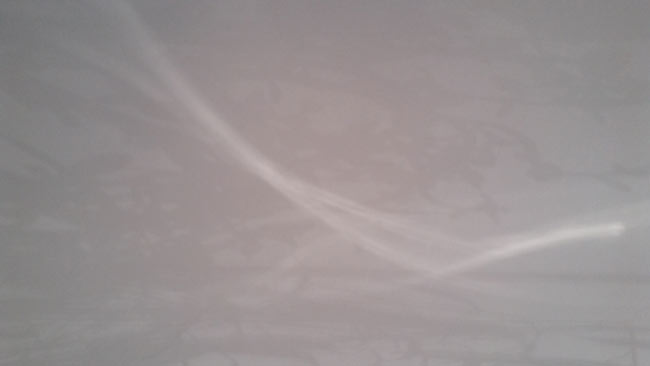 An international audio, video & mail art projekt about confinement: Tribute to Xavier de Maistre. Listen here.
Concert
Sequence for a concert in Augsburg, Brechthaus on May 14th 2020 at 7.45pm. To download a higher resolution version click here (795mb).
Publication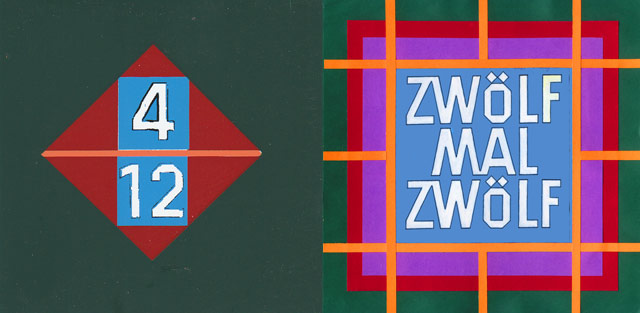 Mini CD Nr. 3 and 4 from the series 12 x 12.
Radio Show
Messitsch Radio Show on Saturday September 7th 2019 at 8pm.

Leipzig music magazin MESSITSCH (1987-1993) investigates historic and current trends of the Punk, Post-Punk and Indieszene in Leipzig. Studio guests Uli and Schrammel.
Vinyl Release
On September 11th 2019 the double LP 'Waldkonzerte' (111 min) was released by www.edition-telemark.de

The presentation takes place on Saturday September 28th 2019 at 3pm in 04668 Grimma OT Döben - Pflaumenallee. At 5pm you're given the chance to listen for yourself in the ravine of Döben (place of the concerts).
Auf Vinyl
The 3-LP Box Set "Heldenstadt Anders" – Leipziger Underground 1981 – 89 was released on September 12th 2019.

Among others with Neu Rot - Im Zentrum: The Oval Language - The Love (A Vehicle of Emotions).
"Das unendliche Schwarz"

To order: danilo.prechtl@gmx.de
For Dmitry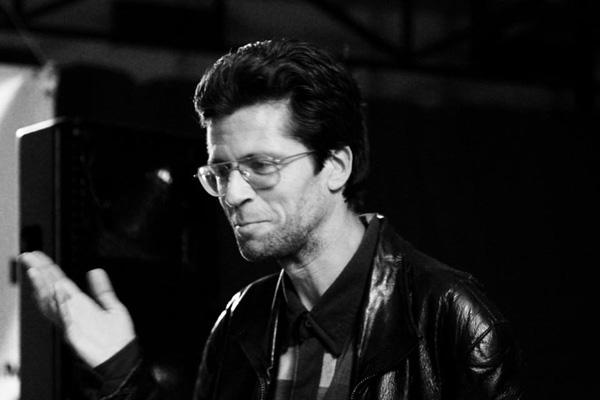 Dmitry Vasilyev: monochrome visions (+ Interview May 2018)
Mail Art Project
Entitled "Stars move leaving dust and sound behind them" the mail art will be available for viewing in two central bookstores in Patras and Athens and possibly other cities in Greece too. The works of art exhibited will change once or twice a week, as new pieces of art arrive. This will be followed by a combined exhibition of all entries with a venue and date yet to be announced.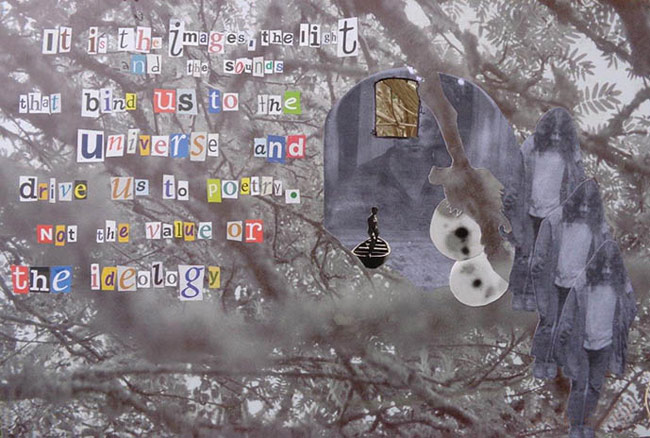 The Oval Language is represented with 2 entries. The first part (above) is a collage by Klaus-Peter John. The second part is a collaboration between Klaus-Peter John and Heiko. Sounds where recorded in Leipzig (Germany) and sampled in Ballinderry (Northern Ireland). The resulting short track is titled "The dust hasn't settled yet" (cover below).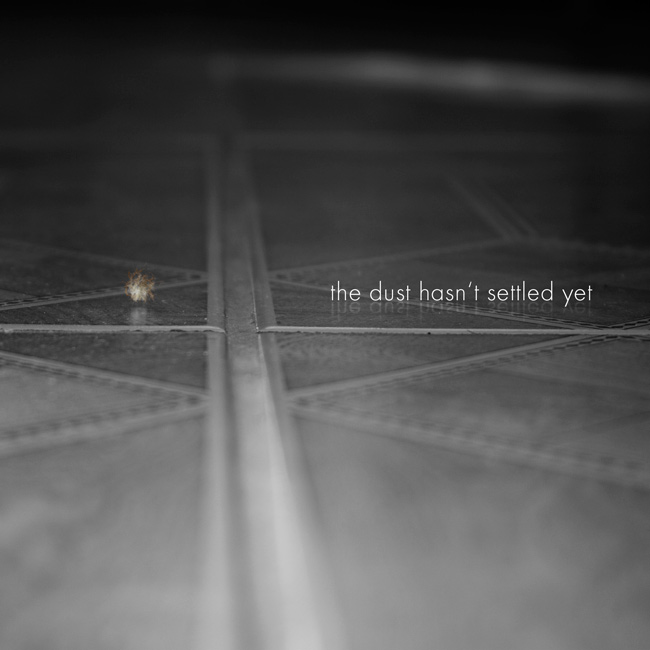 For more info and to view other exhibits click here.
Vinyl Release
After over 25 years: Hibernation - the Album. Installation by Klaus-Peter John, performance "FFNL" by DUO RAMA (Frank Rassbach, Frank Maibier).
On Thursday, November 30th 2017 from 8pm till ... at the Kulturny Dom / Salon Similde, Simildenstraße 9, Leipzig.

Event here.
In Memory of Peter Schüler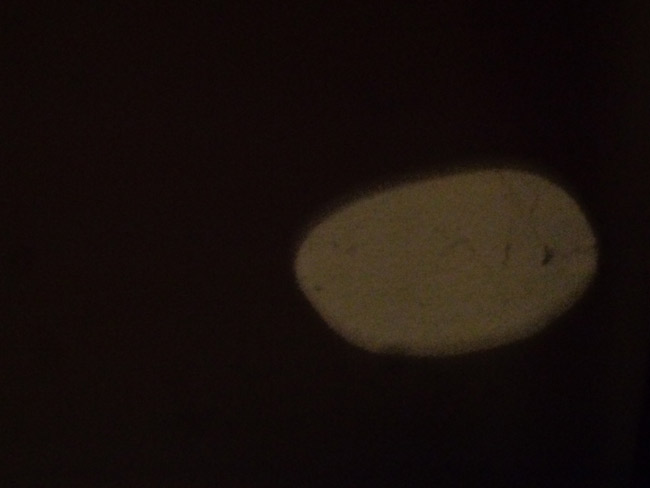 To Peter Schüler, friend and fellow collaborator, who died on June 7th 2017.
the Oval Language: Works – 1987 to 1997
Video released 1997 by The Oval Language is now on YouTube.