Concert
Concert with The Oval Language as part of the 'Mach Festival' in Halle, Germany, on Saturday July 6th 2019, at 4pm, The Villa. For more info see here.
Concert
Concert with 'The Oval Language' on Sunday, June 2nd 2019 as part of the "blurred edges" festival in Hamburg, M1, Mokrystraße 1.
Albpilharmonie & Rauschmelder: Die fehlende Nummer; from 7pm (Link to the event)

The festival runs from May 30th to June 16th. For more informationen see here.
Leipzig Bookfair 2019
The word-object "Scheitel", with text and photos by Klaus-Peter John (The Oval Language) will be shown at the 'Leipzig Bookfair' from March 21st to 24th 2019 as part of the 28th Exhibition of international Art Books and Hand Press Prints.

Halle 3 Stand H 501
Exhibition
Exhibition organised by "culturtraeger" in different locations in and around Leipzig.
Exhibition
As part of the New Year's Card Exhibition for the year 2019, we cordially invite you to the New Year's Network Meeting on Saturday January 28th 2019 at 4pm. "Tageslichtatelier und Ausstellungsraum", Zweinaundorfer Str. 62, 04318 Leipzig.
On view are works by Sven Abraham, Thomas Escher, Christian Ewald, Sinje Faby, Ricarda Hoop, Lutz Hirschmann, Klaus-Peter John, Caroline Kober, Birgitta Kowsky, Thomas Lang, Akos Novaky, Claudia Siegel, Magdaléna Sta?ková, Susanne Werdin, Lisa Wigham, Elke Witt und Albrecht Genin.
Exhibition
The exhibition at the end of the year in the Weltecho. 550 artists and friends of the gallery Oscar are invited to artistically deal with this year's topic confused (wirr).
Vernissage on Saturday, 8th December 2018, 8pm. Musical accompaniment by 'SKalation', Dresden.
The exhibition can be seen until 11th January 2019.
For Dmitry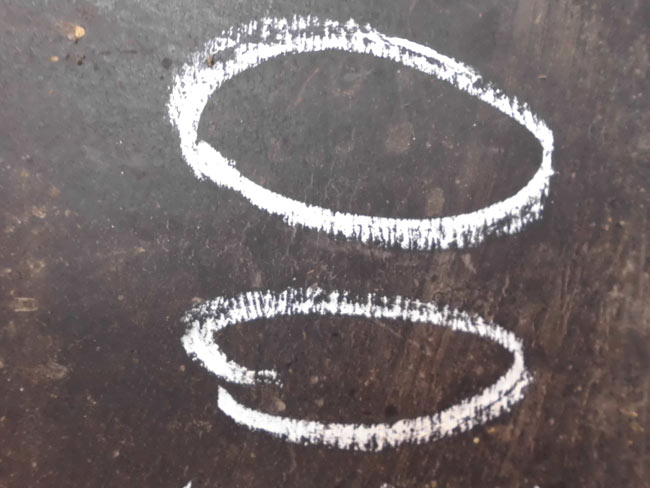 Máximo Gómez (Monte), Havanna July 5th 2018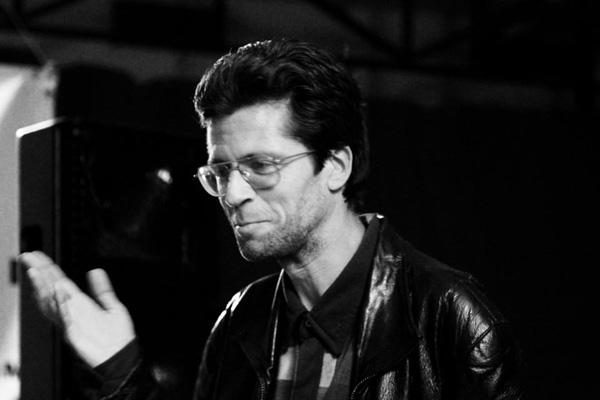 Dmitry Vasilyev: monochrome visions (+ Interview May 2018)
Charitable Art Auction
'Das Tapetenwerk' is sharing: with the meanwhile seventh art auction 2018 this year too is under the patronage of Ayleena Jung, the wife of the mayor of the city of Leipzig, which will also open the auction personally.
Friday, November 16th 2018, Halle C01 in Tapetenwerk/with Hallen-Cafe from 5pm Exhibition of the items up for auction from 7pm Art Auction
Concert
Saturday October 20th 2018, Monumentenstrasse 16, (passageway/follow signs) 10829 Berlin Kreuzberg / Schöneberg, at 7.30pm (sharp)!
Exhibition: Lindenow 2018
Connecting axes between living and dead times.

First presentation of the Art Book Project Westbad "Tropfschlag" by the 'workshop for transmissions' and 'The Oval Language'.

10 Jahre Lindenow from October 5th to 7th 2018 in Artemio, Erich Köhn Straße 51, 04177 Leipzig.
Exhibition
In 'der alten Waage',
Mühle-Golzern,
August 25th 2018
(10:00 -22:00)

Photos of the Exhibition
Exhibition
Group exhibition "In aller Form" from July 19th to August 19th 2018 in Tapeterwerk (Exhibition room BBK Leipzig). Opening on July 19th. Participants: Franziska Möbius, Ulrike Lux, Petra Schuppenhauer, Hendrik Voerkel, Taras Skrentowytch, Detlef Hobbiebrunken, Donough Mcnamara, Klaus-Peter John.
Concert
with Yref: Blum (Guitar manipulated Fx-Loops), Thomas Wagner (Guitar, electronic Wavedrum, Rainer Frey Guitar, Fx)and The Oval Language on April 21th 2018 at 9pm, in GAPGAP, Leipzig, Gemeindeamtstr.13
Mail Art Project
Entitled "Stars move leaving dust and sound behind them" the mail art will be available for viewing in two central bookstores in Patras and Athens and possibly other cities in Greece too. The works of art exhibited will change once or twice a week, as new pieces of art arrive. This will be followed by a combined exhibition of all entries with a venue and date yet to be announced.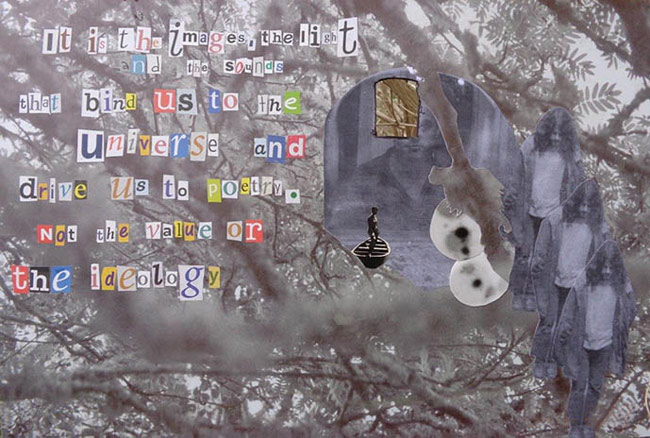 The Oval Language is represented with 2 entries. The first part (above) is a collage by Klaus-Peter John. The second part is a collaboration between Klaus-Peter John and Heiko. Sounds where recorded in Leipzig (Germany) and sampled in Ballinderry (Northern Ireland). The resulting short track is titled "The dust hasn't settled yet" (cover below).
For more info and to view other exhibits click here.
Vinyl Release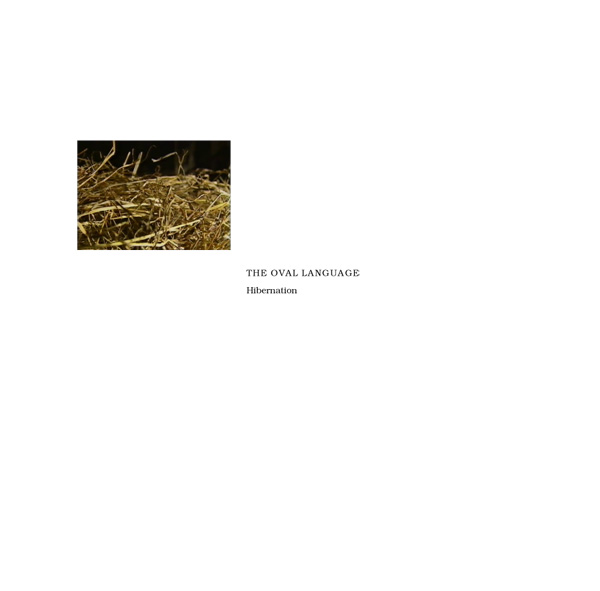 After over 25 years: Hibernation - the Album. Installation by Klaus-Peter John, performance "FFNL" by DUO RAMA (Frank Rassbach, Frank Maibier).
On Thursday, November 30th 2017 from 8pm till ... at the Kulturny Dom / Salon Similde, Simildenstraße 9, Leipzig.
Event here.
In Memory of Peter Schüler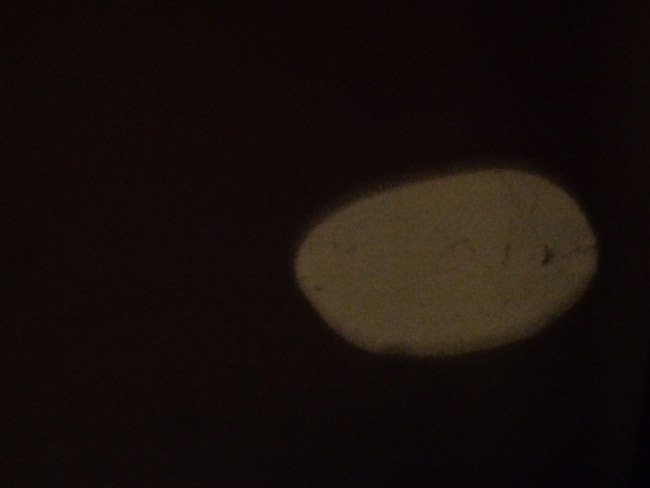 To Peter Schüler, friend and fellow collaborator, who died on June 7th 2017.
D.Y.A. - Do Your Art
Thursday February 23rd 2017, 8pm Kulturny-Dom-Lipsk-Salon-Similde.
the Oval Language: Works – 1987 to 1997
Video released 1997 by The Oval Language is now on YouTube.